Duncan talks JUCY Career Progression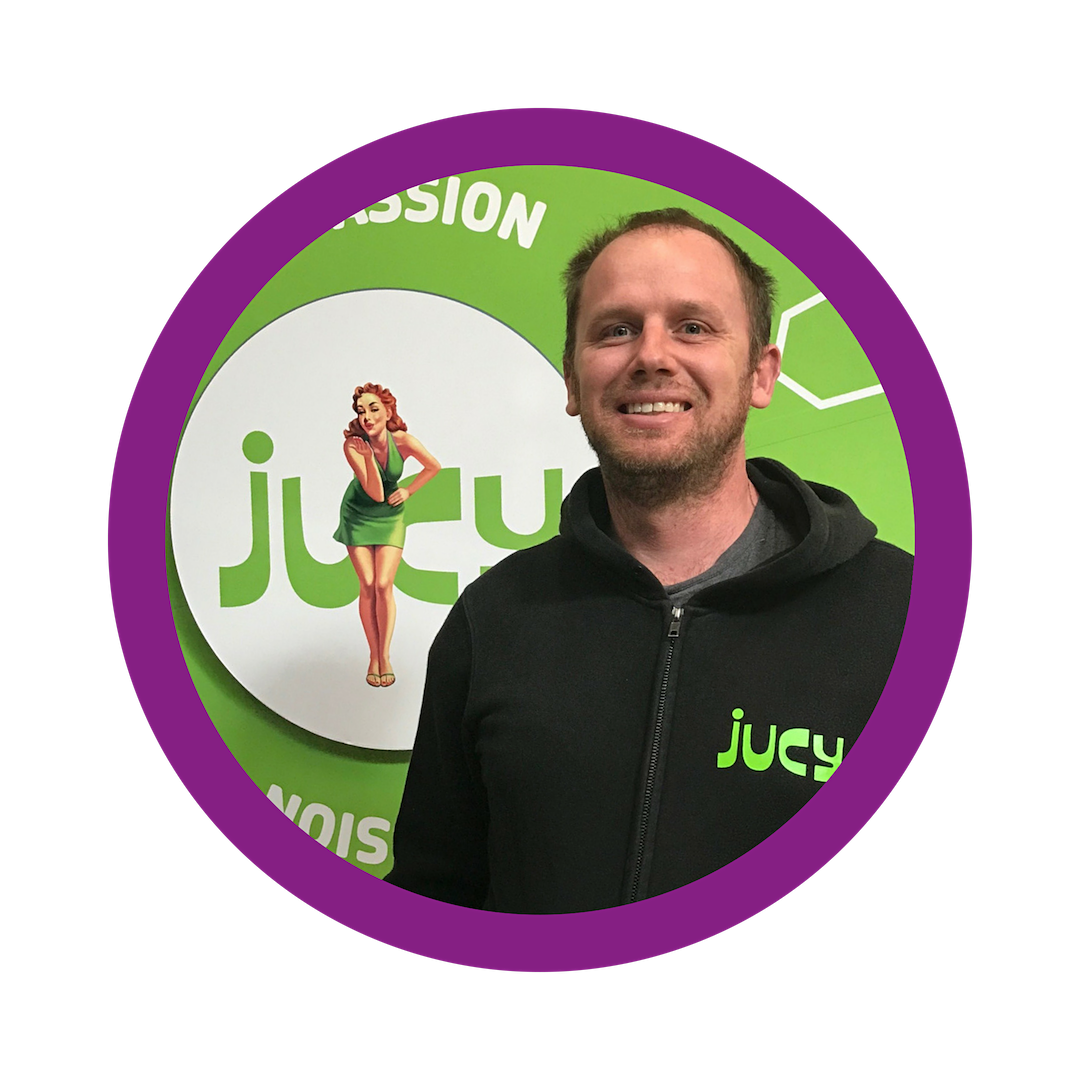 We chat to Duncan about how he started at JUCY on the on-road team and developed to move into the JUCY Enablement Team.
When did you join JUCY and what was your first job?
I joined JUCY in March 2014. My first role was in the On Road team, this involved helping customers out who had any kind of issues on the road. It was a fun fast paced role and I had a lot of satisfaction helping out customers 
What was your pathway to joining the Technology team? 
While I was working in the On Road team I was also studying Technology in the evening at a local uni. When I saw an internal role advertised for the Technology team I jumped at the opportunity
How did you get to develop into the role you are in now?
I initially worked on building the companies internal intranet, this involved talking to a lot of stakeholders and understanding their roles and responsibilities, from this insight I progressed into a BA role. My experience within the JUCY domain has led me now to become a Digital Product Owner - essentially this means I am responsible for ensuring the improvements we make in the digital space result in the best possible outcomes for our customers
What were you able to bring to role, because you worked in the frontline? 
My knowledge of the JUCY business and our core values means I can make sure that all of our Digital Products represent who we are, and allow our people to get the job done
What gets you out of bed? 
My alarm clock... nah its usually my Dog waking me up wanting to go for her morning walk, she has no concept of weekends so I am up most days at 5.30am
What does your day look like? 
The sun rises in the east depending on the time of year between 5-8 in the morning and then sets again in the west again depending on the time of year between 5-9 ish.. Haha I can honestly say no 2 days are the same at JUCY... which is awesome because I'm never bored, the only thing that is probably the same is a flat white about 7.30am when I first get into the office. 
Who would you take on a 7 day roadtrip in a JUCY Condo? 
7 days? not 6 days? Because that could influence my answer. I can fit 4 people in the Condo right? So me, my wife, David Attenborough  (because he is my hero) and Donald Trump (Because maybe over 7 days me and David could persuade him to step down as US president and retire somewhere off the grid and cause no more trouble)