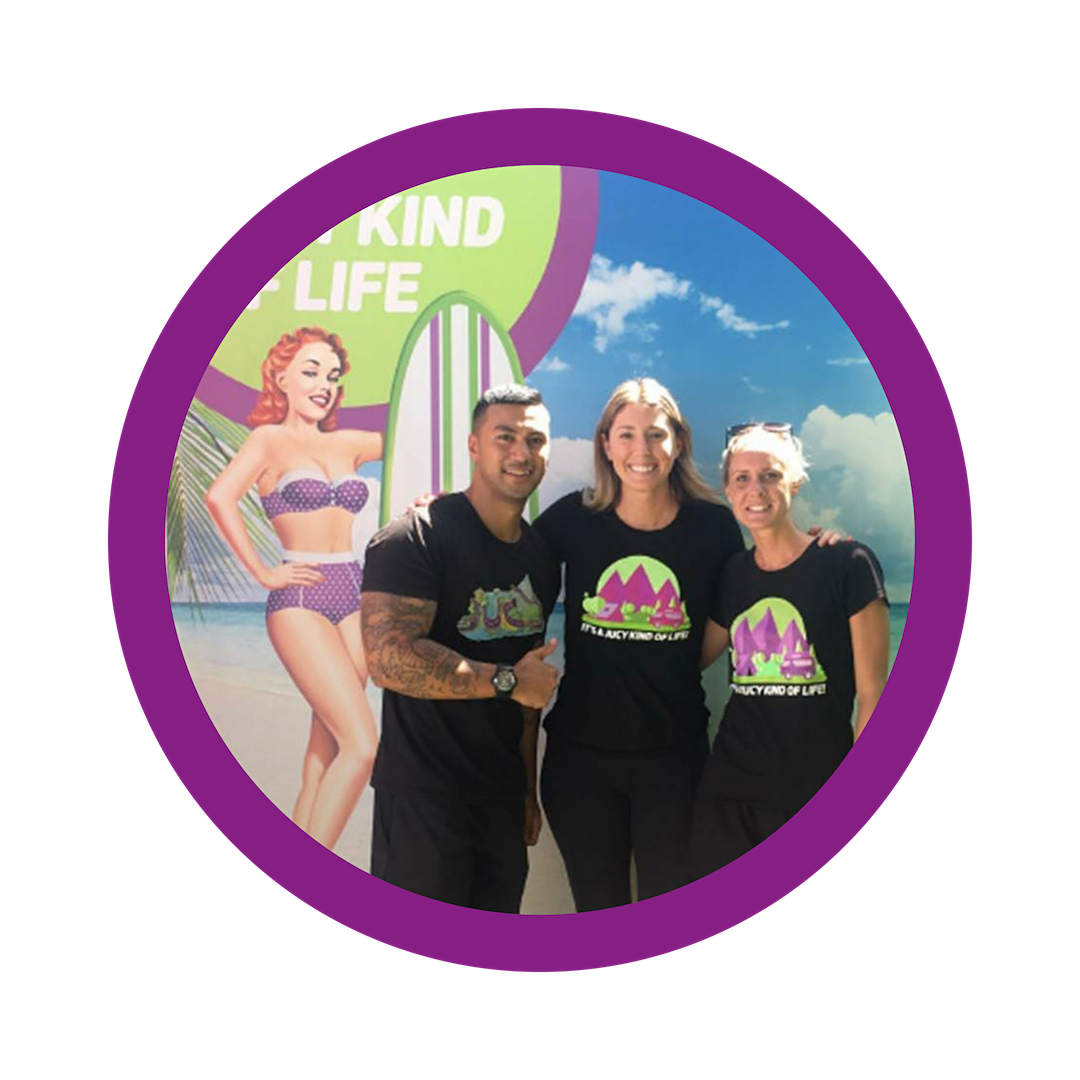 JUCY Swap is just one or our great development programmes. Courtney from our Sales Hub in Auckland headed to the mighty GC (Gold Coast) to learn "how the Aussies do it". 


When did you start at JUCY?
I started at JUCY back in January 2015!

What is your role at JUCY?
I am the Team Leader of our Sales Hub Contact Centre. I'm here to ensure we're continuously giving that bright green light for our customers to have the time of their lives. We help travelers book their epic JUCY adventures around New Zealand, Australia, USA, and Canada!

So, you completed a JUCY Swap to the Mighty GC – what was your highlight?
I have two amazing highlights.

Work-related highlight – how incredibly multi-functional the team is; they do it all! From being a shuttle driver, to a customer service agent, to a mechanic, to a detailer. It was amazing to see!

Non-work-related highlight – you can actually go for a dip in the ocean for your lunch if you wanted to. I can throw a pebble at the water from the branch (heads up)!

During the swap were you able to share your insights from the Sales Hub with the crew on the frontline?
Absolutely! We got to talk about some pain points we both encounter. Then we discussed how we could resolve these moving forward. It's extremely eye-opening getting to see how things run at the branch in person. It helps put everything into perspective and you understand how to make each other's lives a lot easier.

If you could choose your next JUCY Swap location, where would it be and why? 
I definitely want to go to all the JUCY Snooze's and Milford Sound. The Sales Hub Team currently only deals with rental bookings, but I'd love to expand this to be EVERYTHING JUCY. I think it's always best to understand the product by trying it yourself and experiencing it from the customer's perspective. The better I understand Snooze and Cruise, the easier it makes it to train my staff and allow them to sell the product successfully. Why is the Gold Coast branch such a great branch? 
It's the Gold Coast. Do I really need to explain? It's a tiny little branch with a big heart and soul! The team there are so easy going and laid back which instantly rubs off on our customers. Coolangatta is a wicked little spot in the GC! So many amazing little cafes and restaurants. Everyone is so relaxed and it's just an incredible atmosphere to be in. I'm patiently waiting for the Branch Manager to quit so that I can take his job over!